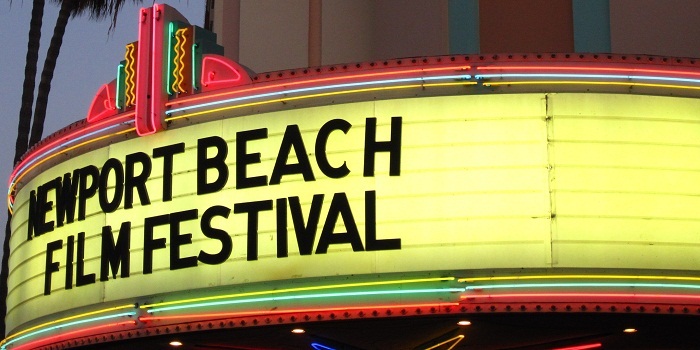 The annual Newport Beach Film Festival, in its eleventh year, concluded on Thursday. The NBFF offered many feature films as well as documentaries. Here our some of the movies that played at NBFF.
Five Star Day — Jake Gibson (Cam Gigandet) is a student at Berkeley who decides to do a class project that goes against the legitimacy of astrology. His own personal horoscope saids his birthday will be a 'Five Star Day.' However, his day isn't. He loses his job. He catches his girlfriend in-bed with another man. And worst, his car gets stolen. He therefore sets on a road trip to visit three other people, all born in the same month and date as his own.
Gigandet's performance worked well since his character is very-driven on disapproving astrology. However, his character appeared to lack the skill of being considerate when meeting these people. His character goes straight to the point of the issue but appears to meet these people at the wrong time. Otherwise, his underlying purpose of the whole trip is understood very deeply.
Elektra Luxx – Elektra (Carla Gugino), a former porn actress who is dealing with certain circumstances, including her pregnancy as well as being blackmailed by a flight attendant (Marley Shelton) for the untimely death of her boyfriend, Nick Chapel (Josh Brolin). Where her future's uncertain, questions arise. What will she do for a living now and what kind of mother will she turn out to be?
"Elektra Luxx" is the sequel to the film, "Women In Trouble." In this movie, Elektra tries to live her life to the fullest as a normal individual after retiring from porn. Gugino's role as Elektra can easily resemble the likelihood between the characters of Beatrix Kiddo from Kill Bill and Mia Wallace from Pulp Fiction [but without the guns or the violence].
Bert Rodriguez (Joseph Gordon-Levitt) continues his witty and very humorous role as the porn blogger in this film. Through his dialogue, he helps to explain what's been going with Elektra since the last movie. Gugino's character did not disappoint in this movie. Though her character goes through a tough stage of uncertainty, at the end she prevails. At the end of the movie, she signs a new book deal and she enters labor with her new unborn baby.
Wake – A seemingly happy couple, Paul (Josh Stewart) and Adrienne (Jamie-Lynn Sigler) are on their way to a wedding in Los Angeles. They decide to rest at Roy's Motel and Cafe. What looks more of a logical decision to stay at this hotel ends up being nothing but perfect for the two. Even worse, a secret from Paul's past will return and further influence the lifes of all including hotel manager Frank (Chris Browning) and his unfaithful wife (Angela Featherstone).
Indeed the movie was scary, but yet in a good way. Paul's past ends up to be a convincing and haunting one that returns back to him once him and Adrienne decided to stay at the motel. Paul, one person before and now, a changed man, his decision with God (Afemo Omilami) at the end of movie proves to show that choices have consequences which are stronger than deep love.
Letters from Juliet – Aspiring writer Sophie Marcus (Amanda Seyfried) and his boyfriend restaurateur Vistor (Gael Garcia) decide to take a romantic vacation to Italy. In Italy, while Vistor becomes more and more occupied with his research for food suppliers, Sophie ends up having the time to help out write replies back to would-be lovers who leave letters at the home place of Juliet [fiction character from Romeo & Juliet] in Verona. One day Sophie finds a letter that dates almost 60 years ago. Her choice to reply back to this letter ends up to be life-changing for all including Claire (Vanessa Redgrave) who wrote the letter and her young son Charlie (Christopher Egan).
Sophie's choice to reply back to Claire's letter is quite understandable. Only she wants the best for Claire. In this movie however, having more than one conflict for Sophie can prove to be costly. She meets Claire's son Charlie. And she ends up becoming attractive to him. But, she's already in a relationship with Vistor. At the end, as much as romantic this movie can be, getting rid of the boyfriend character from the story plot could have made this movie much more delightful.
For more information, please go to http://www.newportbeachfilmfest.com