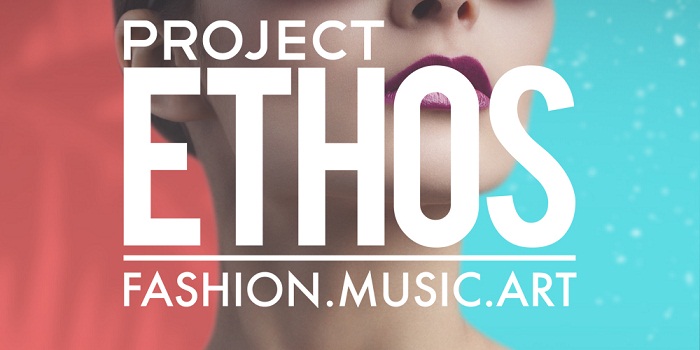 The fall edition of Project Ethos featured the likes of renowned fashion designers including Ermelinda Manos, Marialia Collection, Tumbler & Tipsy among others. Also featured were jewelry from Kristen Dorsey Designs and performances from cheoreographer Michael Silas (Lady Gaga) and L.A. based band, YACHT to close out the show.
Highlights – Live hairdo transformations of three female models with cool-vibe rock music playing in the background. The transformations – the looks of Aaliyah from Queen of the Damned along with Kate Beckinsale from The Underworld and to top it off, a young Queen Elizabeth circa Mad Men style.
The halftime video performance from Miguel Bigs and Brittany Thurston wowed the crowds featuring the popular Jack White song from the latest Great Gatsby movie – Love Is Blindless.
For more info, check out – http://projectethos.tv/