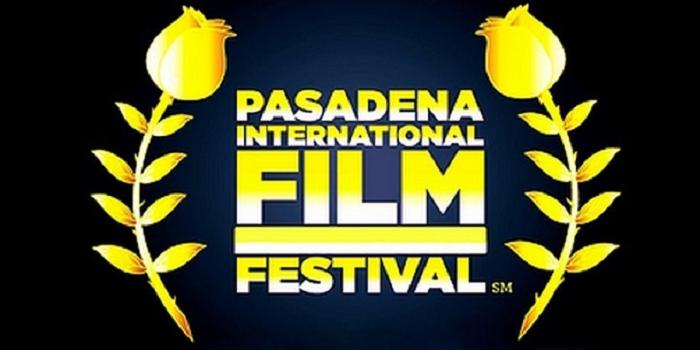 Celebrating a selection of some of the very best in independent cinema from around the world, the city of Pasadena held its very first International Film Festival, at the Laemmle Playhouse 7 Theater. Bringing together over 80 films from 13 different countries, the inaugural celebration took place at the Westin Hotel with a Great Gatsby theme, black tie gala. All the glitz and glamor of Hollywood's Golden Age was present in this small town, where filmmakers and moviegoers alike, mingled and partied over tasty hors d'oeuvre, and signature 1920's cocktail concoctions. The five day film festival offered an array of feature shorts, documentaries, and animation for our enjoyment. Here are some of the movies that played at this year's Pasadena International Film Festival (PIFF).
THE GOLDFISH – Adaptor/Director: Mathieu Young; Producer: Wendy Cohen; Based on Story by: Etgar Keret
This story is about a young man named Yoni (Jason Ritter) who sets out to discover the inner most wishes of everyday Americans by documenting their response to a single question: "If you had a magic goldfish that granted you three wishes, what of this goldfish would you wish?" Although unsuccessful at first, Yoni he ends up knocking at house of an old man named Sergei, who to Yoni's surprise, owns a goldfish. Sergei unprepared and nervous, tries to get rid of Yoni and out of his house, and does the unthinkable. Now, in order to save himself he must decide whether to lose his old friend – a beautiful talking goldfish (Lucy Punch), or to live with a guilty conscious for the rest of his life. The second time Yoni knocks on Sergie's door, we discover that the fishbowl on the countertop is noticeably missing a goldfish.
Personally I really liked this story. The directing and the excellent acting meshed completely well together. At first, I was a little unsure how the story would progress, seeing that the main character struggled a bit to get people's response to a simple question. The character that stood out to me the most, and perhaps the protagonist of the movie, is Sergei. His personage is so real and captivating; suggestive remnant of an old grumpy grandpa.  Sergei has an evident selfish fear of losing his best friend, and, as he did in the movie, would do anything to keep the goldfish. It was very touching when the talking goldfish explains to Sergei that he is not a murder and that she can make it all better, he just needed to make his last wish. Why was he holding onto that last wish for so long? The talking goldfish made Sergei realize that it was time to let go. The close up shots of the gold fish and the soothing voice-over was cleverly done that it made you believe the fish was truly talking. In the end, I was happy the right choice was made and that Yoni had obtained several good answers to his question for his documentary. Definitely at "two-thumbs-up."
LUCKY 13TH – Writer/Director/Producer: Kristin Zotovich; Executive Producer: Jerrod Mcilvain
This film is a hilarious comedy about a woman named Riley, and how her life is turned upside down when she wakes up every morning on the 13th of each month, with a new lust for life. Riley, is ordinarily shy and sociably awkward, but when the 13th day comes along, her sexy and dirty side comes out seeking some sexual healing. We follow Riley on a ride of sex, regret, sex and more sex. There comes a point were Riley must decide what to do. She visits her friend for guidance and who sends her to see a shrink. During her session, she comes to terms with her wild side and seduces the doctor. Although she is her normal nerdy self every other day, the battle within Riley is never really conquered. So, what does she do? Riley accepts who she is every other day and who she becomes on the 13th; this sexy, ready for love, seductive wild woman. There is nothing bad with a little fun every now and then. The number 13th is not necessarily always an unlucky number.
What I really enjoyed about this movie is how well the character Riley, played by Kristin Zotovich, stands out in her perplexed dilemma. She guides us through her normal yet dull life as an accountant; waking up every morning, routinely getting ready, heading out to work, dealing with pestering co-workers, and returning home to enjoy her time over a bowl of cereal and cartoons. Then, religiously on the 13th of every month, she wakes up, as if possessed, to this uncontrollable desire to mate; wearing make-up, dressing overly sexy, showing some cleavage, wearing the cutes shoes, having an affair with one of her co-workers. The story is very likely true to many young, single, professional and independent woman of today. We all have been there, wanting to be loved and fulfill our sexual needs. The acting of Zotovich, very comical and very persuasive, brings together the comedy in this film. It really impressed me to know that Lucky 13 was written, directed, produced, and performed by Zotovich. An outstanding delivery.
UNARMED ROBBERY – Writer/Producer/Director: Seth Craven
This movie is about a man determined to rob a liquor store despite the difficulty task of cocking a gun. The man does not see this as a challenge, for he knows very well that having only one hand is not stopping him to commit to the robbery.  The cashier, dumbfounded about the entire hold up, is not sure whether to be afraid for is life or figure out if the robber can physically get away with it.  This film is a bit of a black comedy that will keep you laughing at the expressive cockiness, calmness and confusion of the cashier, as well as the determination and frustration of the robber.
This was another great humorous short film. The scene opens up with close-ups of the liquor store and a cashier re-stocking while sipping on his drink, not knowing what will proceed in the next 20minutes. Then we see close ups of a man with a gun, trying effortlessly to cock his gun. Putting the gun in between his feet while attempting to pull the trigger, for example. Great use and pace of close up shots through the short made the film very easy to follow and understand what was happening. At the moment of the encounter between the cashier and robber, the cashier is fixated on the man's missing left arm, unsure to feel sorry for the guy or feel entertained by him. There is a moment when the robber, stressed out and frustrated about the whole situation, turns around and the cashier pulls out his phone to snap a picture. The cashier then decides to help the guy and suggest to put all the change from the cash register and throwing in a few snacks in a brown bag. The next challenge the robber encounters is being able to take the bag, his gun and walk out the liquor store, only thing is, the door needs to be pulled to open. Very well crafted story line and acting. The editing with all those close ups was short and precise. Good short film to watch.
Being this the first international film festival, the overall outcome of the five day event, was entertaining. There were some hit and misses on some of the films I watched, but, nevertheless I completely enjoyed myself and will look forward to next year's batch of independently made movies. It is evident there is a lot of great talent out there, and as movie fan, I applaud the excellent work made possible by all the filmmakers who participated in this year's PIFF.
For more information, please go to www.pasadenafilmfestival.org/