We at L.A.D. recently celebrated Thanksgiving in San Francisco.  We thought – why not also feature the best of the city.  So here are some of the best sights and sound of the surrounding city.
Amélie – Nob Hill
The French wine bar located in the heart of Nob Hill, established since 2006, is a popular nightspot in SF.  They offer a full-line of wine selections including beer, soju, and champagne.  It's a very welcoming atmosphere with repeating glowing red liquor bottles (they revolve in a counterclockwise motion if you move your eyes from the front to the back-end of the bar).  On most nights, a different type of music including DJ, Latin American, or mainstream music play to the crowded scene inside Amélie.
If you get a chance to speak with Martial (front manager), he is more than happy to explain the decor and concept of Amélie to you.  The middle bar area has written notes hanged from the ceiling.  These notes are very welcoming to read.  Most are congratuatory notes and complements of the successful establishment in the city.  And towards the back, there are French scriptures on the top wall that have tell an everlasting story of one dying man's last wish in battle and how it helped him get back on his feet.

We recommend the Oven grantinee escargot with bread.  The escargot is very pleasing to our taste buds.  And it adds flavor with a bottle of red wine from Minervois Ac Domaine du Somail Fabre/Michel 2013 Mourvedre collection.  Also, we enjoyed the pistachio goat cheese.  Very creaming and not too heavy.

We loved the atmosphere inside Amélie.  Nothing to complain as this winebar is a real testament to lounge areas or bringing your love ones to.  The decor is very riching to young crowds including married couples.  Anyone that enjoys wine, good tapas, or beer will enjoy the atmosphere at Amélie.

Amélie, 1754 Polk St; (415) 292-6916; ameliewinebar.com
Bluxome Street Winery – SoMA
In the upper part of SoMA (South of Market) lauds Bluxome Street Winery.  Gracefully located in the heart of SoMA since 2010, this winery is surrounded by a rich history in San Fran in regards to the infamous Prohibition in the 1920s and what transpired after the ban was lifted off.
A little background – before Prohibition was announced, there were about 2,500 commercial winery establishments in the U.S.  And after prohibition was ratified, there were a faint 271 wineries still operating.  Today, Bluxome operates in the heart of San Fran's SoMA.  They are surrounded by other infamous companies including Adobe and airBnB and baseball stadium, AT&T Park.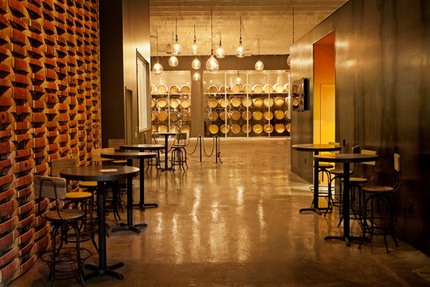 Bluxome is one of the only breweries that produce their wines all in-house.  During Harvest (peak point for graphs and usually lasting about couple weeks), these grapes are picked in the middle of the night (to retain the temperature for these fruits) and then are transported back from Sonoma.  At which these fruits become the wines that the public can taste in Bluxome' wine tasting room.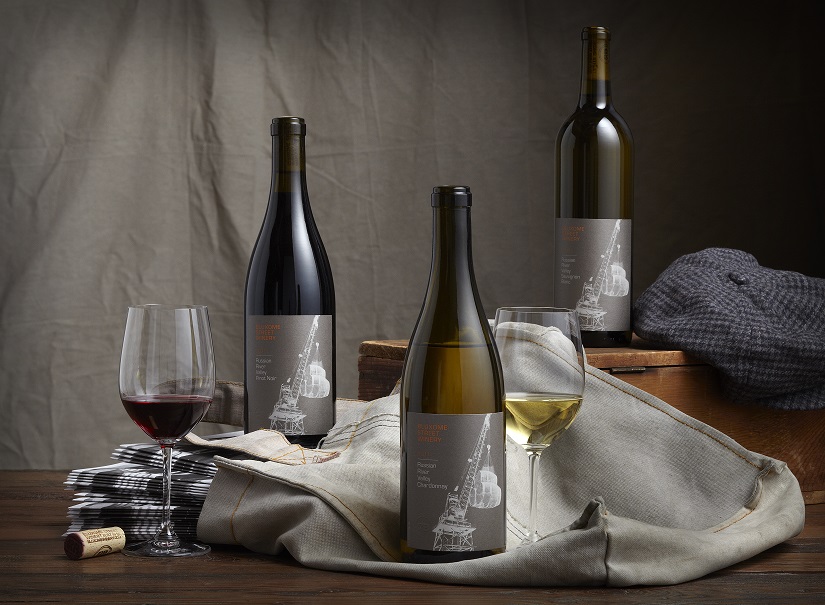 Bluxome is welcome for the general public as well servicing for large events.  The decor and spacious views inside Bluxome is very astonishing.  It tailors towards many age-groups including the young and mature crowd groups.  Their line of wines ranging from their staple Pinot Noir to Sauvignon Blanc (red or white) as well Chardonnay.  Their secondary brand, The Hounds, will release their 2013 Russian Valley Sauv Blanc Sweet Wine this week.  And from tasting their first batches of their sweet wine, it's a total knockdown over Moscato.  Hands down.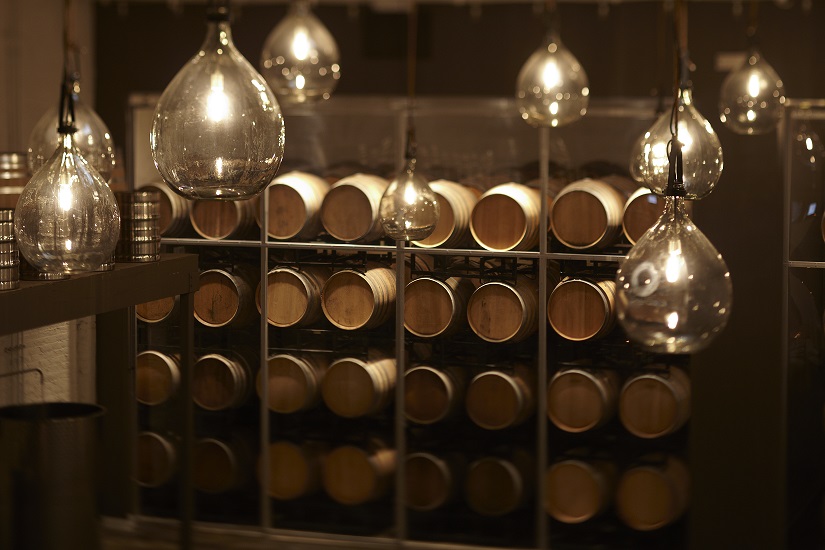 For anyone who enjoys breweries in Los Angeles but is in dire need of a winery instead, we highly recommend visiting Bluxome in SF.  In the most honest showmanship, Bluxome offers tours around their brewery, including wine tasting in-house or up in Sonoma.  To top it off, they offer sailing in the Bay for the most adventurous wine enthusiast.
Bluxome Street Winery, 53 Bluxome St; (415) 543-5353; bluxomewinery.com
Press Club – Financial District
In the heart of the Financial District is Press Club.  Established since late 2008, this winery/restaurant brings the nightlife to its full extent.  Beyond their extensive line of food and wine, they have ample space for lounging or dining inside Press Club.  And this creates a fun atmosphere for small and large groups to come and enjoy.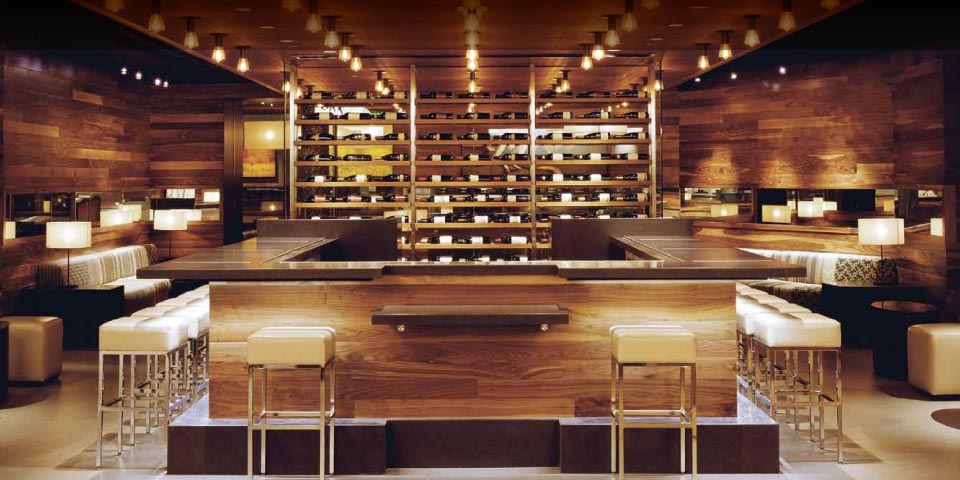 At Press Club, they offer happy-hour flights during the week.  And on the weekend evenings, they have a DJ playing livid music to the crowds inside.  We recommend such food choices including American Manchego and the Chimney Rock cheese platters along with a bottle of 2008 Tokaji Aszú sweet wine.  Also the empanadas are very flavorful with different types of meat.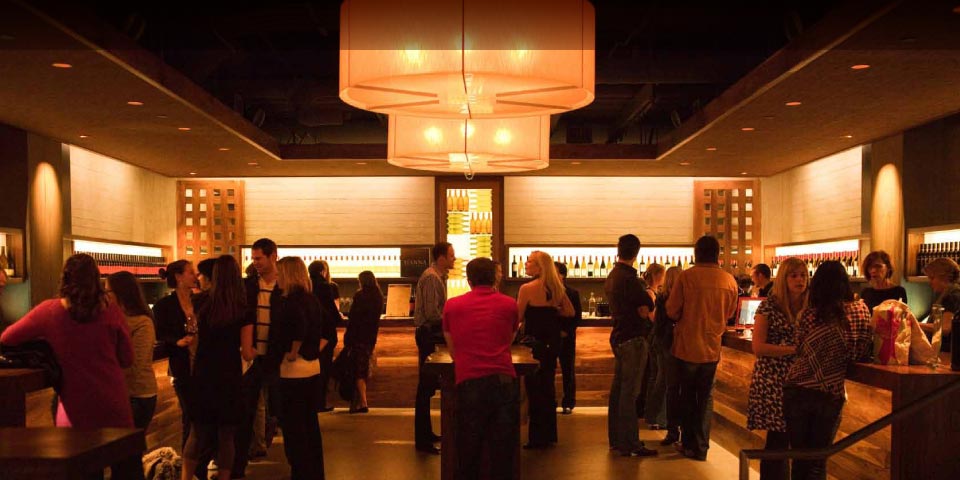 For anyone looking for a trendy spot for wine or food and a "hideaway" per-se from the busy life of the Financial District, this place is the place to be.  The extensive line of wine selections along with the beautiful décor inside Press Club are the major pros.  And whether if you're in the mood for a chill spot or a busy crowd, Press Club tailors for either or.
Press Club, 20 Yerba Buena Ln; (415) 744-5000; pressclubsf.com