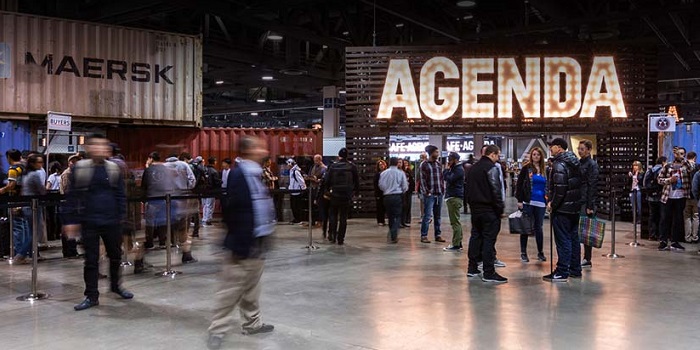 Agenda Festival 2017
For the first time in 14 years, the doors to Agenda Long Beach opened its doors to the public as their first inaugurial, Agenda Festival happened on Saturday afternoon. The first-ever Agenda Festival included the elements of their traditional showcase of clothing brands and pop-up shops including Levi's, Hurley, Converse, and many more. And along with popular food trucks, they've added two stages for live music.
On the main stage, performing artists featured Tyler, the Creator, Ludacris, Cam'ron, Lil Dicky, The Beat Junkies, YesJulz, and DJ House Shoes. At the second stage, the artists included Nobunny, No Parents, Fat Tony, and Cowgirl Clue.
In total, an estimated 15000 people were in-attendance. The festival was officially sold-out midday on Saturday. During the live act from Tyler, the Creator, guest performer, ASAP Rocky, came about on-stage and played during "Who Dat Boy." A lot of fans were sporting merchandise from Tyler's clothing brand, Golf Wang, as well as showing posters from Tyler's annual Camp Flog Gnaw.
For more information on Agenda Long Beach, checkout – www.agendafest.com