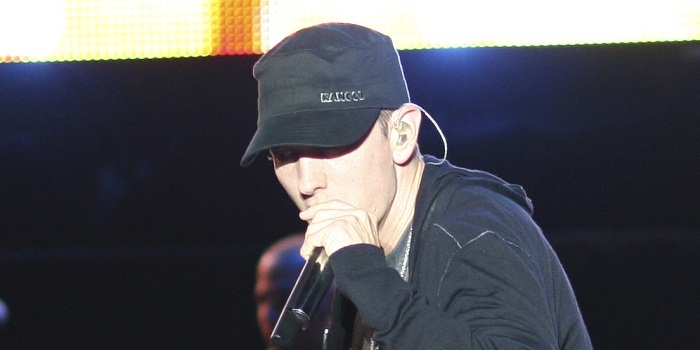 The 2nd annual 2010 KROQ Epicenter began on September 25th for a 2-day weekend event at Fontana's Auto Club Speedway. The music festival drawing more than 50,000 fans came and many danced to their feet in the massive 110-degree heat. Major acts featured included – Bad Religion, Papa Roach, Rage Against, and Blink-182. And if music wasn't enough, there were plenty of other amenities to enjoy here – food, art, and plenty of ice-cold water to go around.
The KISS set is a great thing to watch live. It's not hard to spot Gene Simmons (frontman) with blood spilling out of his mouth on the stage. But one can not also miss Paul Stanley (lead-guitar) flying on an apparatus.
Jared Leto, frontman from 30 Seconds to Mars, revved up the crowds during "Kings and Queens." He brings back the concept of retro-80s style of fashion sporting the white leather jacket and black jeans. Leto also thanked the crowds for their award for MTV Video Music Awards' "Rock Video of the Year."
Eminem, playing in his only west coast performance in 2010, blew away the crowds during his live set. During "Not Afraid," the crowds also participated in the vocals of the song. He also sang old classic songs such as "Lose Yourself" and "Stan."
Bush, returning back to the live stage in nine years came alive with songs such as "Glycerine" and "The Chemicals Between Us."  Frontman Gavin Rossdale appeared as ease with his mellow guitar and swagger voice.  A great way to feel like it was 1999 all over again with their classic The Science of Things album.
Other participating artists included Crash Kings, Smile Empty Soul, Suicidal Tendencies, Kinda Major, and the Envy. The day began at 1PM on both days. A total of 26 bands played live on either of two stages during Epicenter.