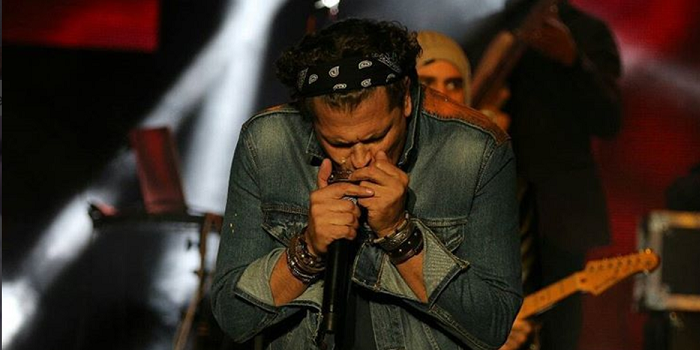 The well-known music collaborator and star-studded environmentalist from Colombia played on Sunday night at Greek Theatre. Carlos Vives – known for his music in vallenato style has been a true formula for his 20-plus years of musical success. Most of the audience members, dressed in Colombian soccer jerseys, guayaberas and traditional Colombian sombreros vueltiaos, were ready to dance. And yes they did for the entire set.
His style of play is catered towards happiness and joy for all. Some of the songs from Sunday night included "Vivo en la luna por ti" (Living on the Moon For You), "El Mar de sus Ojos" (The Seas in your Eyes), "Vovi a Nacer" (I Was Born Again), "Al Filo de Tu Amor" (On The Edge of your Love), among others.
Carlos' most catchy tune "La Bicicleta" (The Bicycle) features Shakira as the two roam through the streets of the Colombia carribean coast. As the two roam through Vives' hometown of Santa Maria and for Shakira, through the town of Barranquilla. They escape through a traffic jam and decide to partake in taking bicycles on a sunny afternoon.
Vives also gave numerous shoutouts to other countries that came in-attendance including Brazil, Jerusalem (Israel), Chile, and Mexico. In fact, he dedicated the song "Caballo Blanco" to the audience members as "we are all Mexicans" for tonight.
There was no raining on Sunday but the dancing continues on.
Photo Credit: wkentertainment / cmnevents