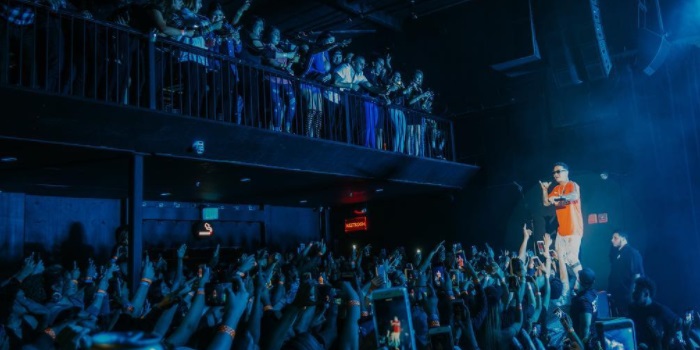 The Colombian raggaeton singer hailing from the city of Medellin did a double show on Friday night after their initial show soldout. A rarity for any singer – let alone an international singer to do an amazing show on a multi-date tour schedule through parts of California. The 32-year-old Colombian has been on the radio airwaves with his infamous tune, "Mi Gente." A love song with Spanish lyrics to make people unite in peace and harmony. The added dance tune is what makes this song more special. Regardless of what one's option, anyone can relate to his latest hit – dancers, disc jockeys, music producers et al.
There has been no slowdown with summer hits including "Despacito." And along with "Mi Gente," both songs have become the first non-English songs to land on Billboard Hot 100′s Top Ten. In his ten-plus years of touring, Balvin has reached his peak to reach out to mainstream. A definite turning point for Balvin.
Once on-stage, Balvin went through song after song. Amist like a warm dance club that is about to erupt, the artist went through his set without breaking a sweat. With his backup dancers from the ABC Dancers of Cartegena, the audience loved it. With the crowds being women majority, something was bound to happen. Several bras and panties flew onto the stage. A calm Balvin went with his set with minimal smiles. But, as more of the women undergarments appeared onto the stage floor, Balvin made the best of it – smiles and women screaming for joy.
If other artists are taking notice, then something is going in his favor. We see you Balvin.
Photo Cred: Francisco Gonzalez